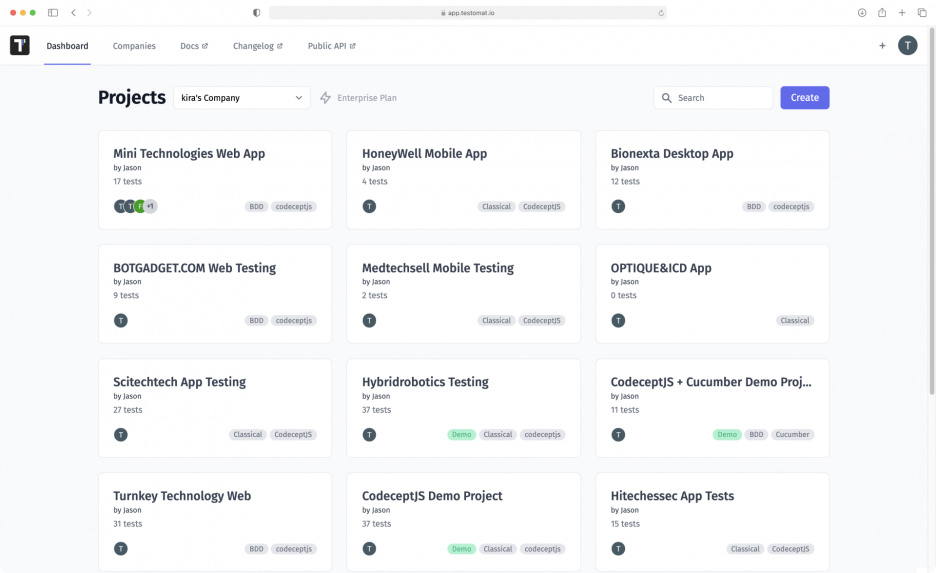 The team management feature allows organising, planning and controlling of a testing process. This feature is aimed to improve collaboration within a team, subsequently making a test process organization more productive.
A responsible QA manager is able to build a team, add necessary projects and provide a list of team members that should have access to the projects. All these in a few clicks through company settings.
Participants will receive an email invitation. Afterwards, notification will follow the testing activities.
This delegation makes testing activities transparent for the whole Agile team. Helps traсk estimation, monitor and control team members' tasks during testing. On the other hand, you keep your test project and your testing data with granular permissions that give you complete control.
Read-only mode…