Test case management
Smart test case creation, editing, executing, reporting. Intuitive test design. All are provided with one powerful test management tool.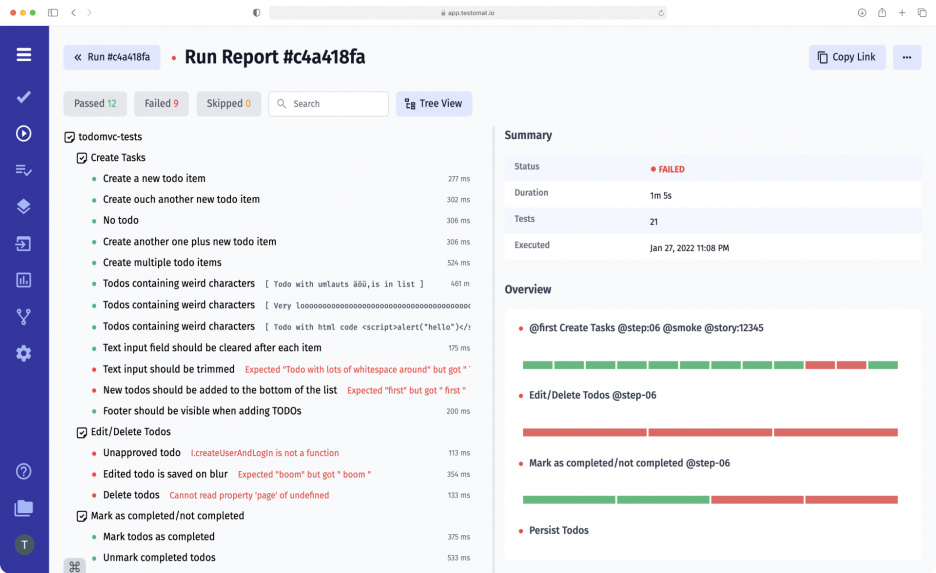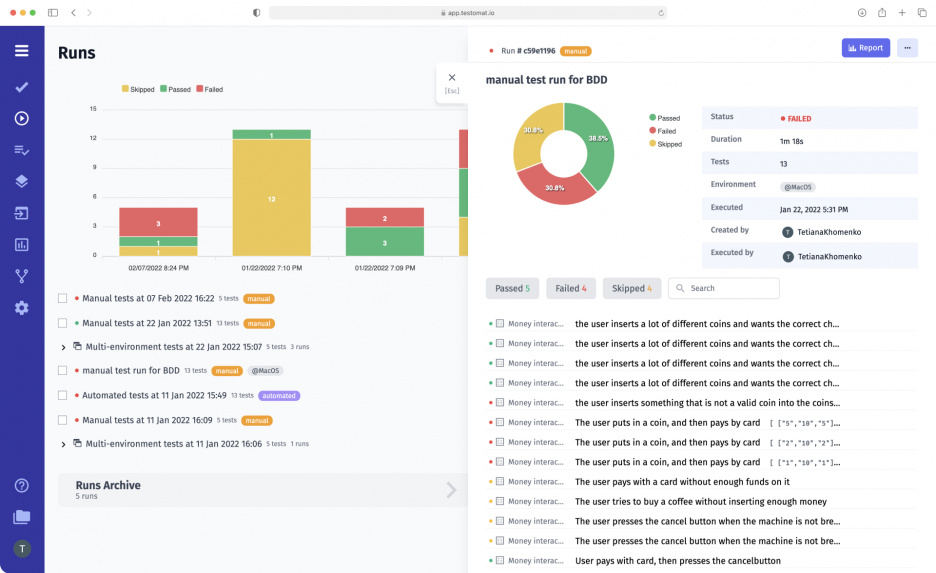 Streamline testing process
Organize project
Subscribe to know all about latest product changes, improvements, bug fixes, news the first.
Reuse test cases
Test design
check all test cases at once
Test execution
accelerate test creation
QA efficiency
Coming Soon
Labels management
Users will be able to add custom multiple labels to manage the test cases and use labels from database step autocompletion by choice. Then to select test cases in group run execution.
Improved tags management
You will manage and maintain tests more efficiently. Flexible tags allow you collect and governanceе tests withal helping to improve your user experience in the friendly testomatio interface. So, tags help save your working time, speed up project delivery.
Mixed test run
You will combine automated and manual tests in one scope with a mixed run. When you use a blend of these tests, you will cover different aspects of the same feature. Stakeholders get a complete overview in one test report without losing a piece of valuable data.
Migration from other TMS
Start easily with testomatio and evaluate all its benefits. Our test management tool allows migration from other TMS in automation mode. Check the actual list. The list is expanding popular test management systems every time.
Sign up for our newsletter
Stay tuned for our latest updates and QA insights