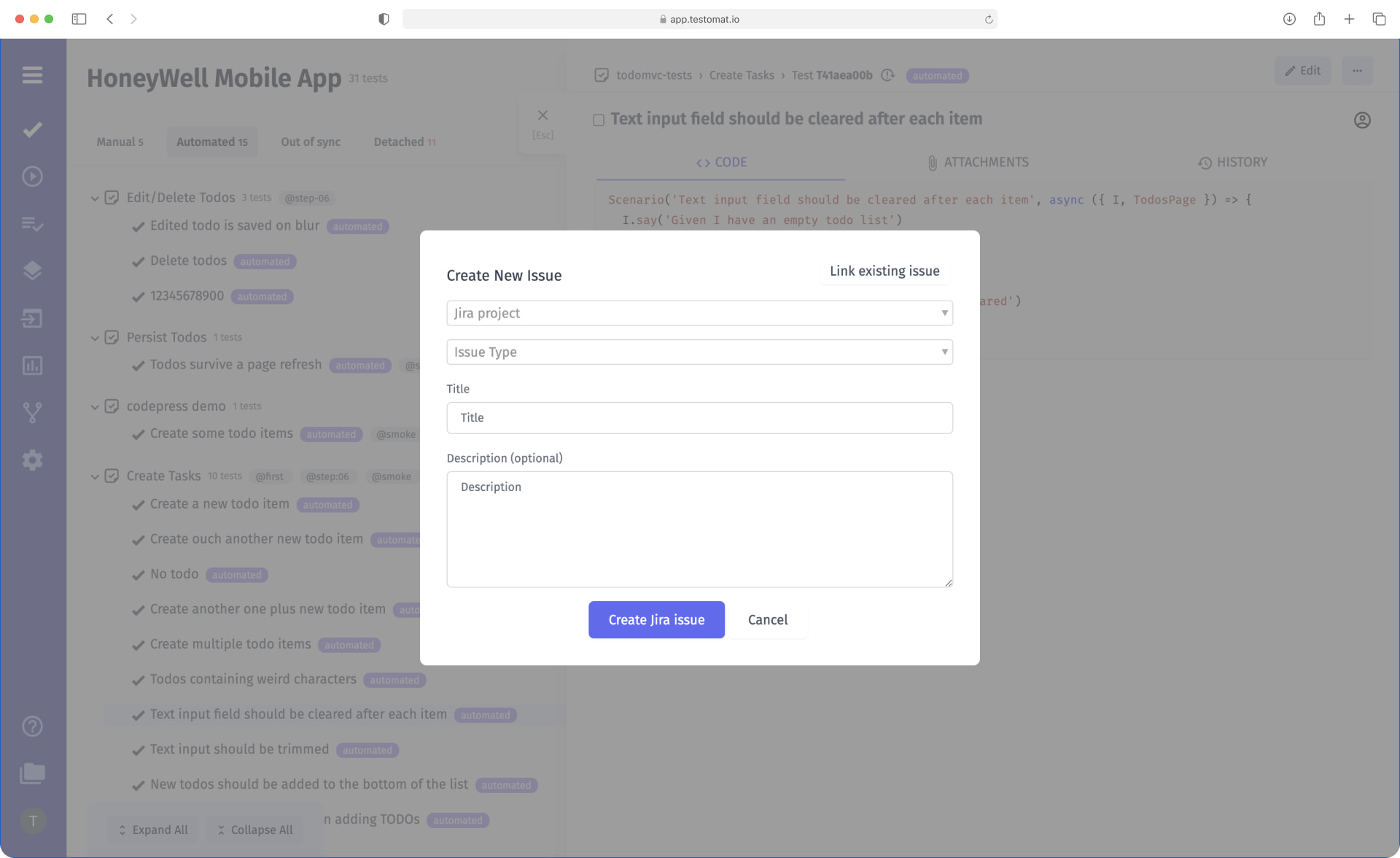 Advanced Jira plugin has the capability to track a requirement coverage. For instance, we have a different user story. If we choose a particular user story we can see inside how many test cases describe this user story. You can check the user story status. If only one test is fail, all test results for this user story will fail. You can see automation coverage. It is a number of automated tests.
Requirements coverage shows what features are tested, and how many tests are aligned with a user story or requirement.
This is a very important measure of the maturity of test automation because it tracks how many of the features delivered to customers are covered by automation.
Jira plugin allows work with Jira from the test management system. You can easily link one or many test cases to one user story. You can check type, status, priority, actions and test results through the Jira plugin