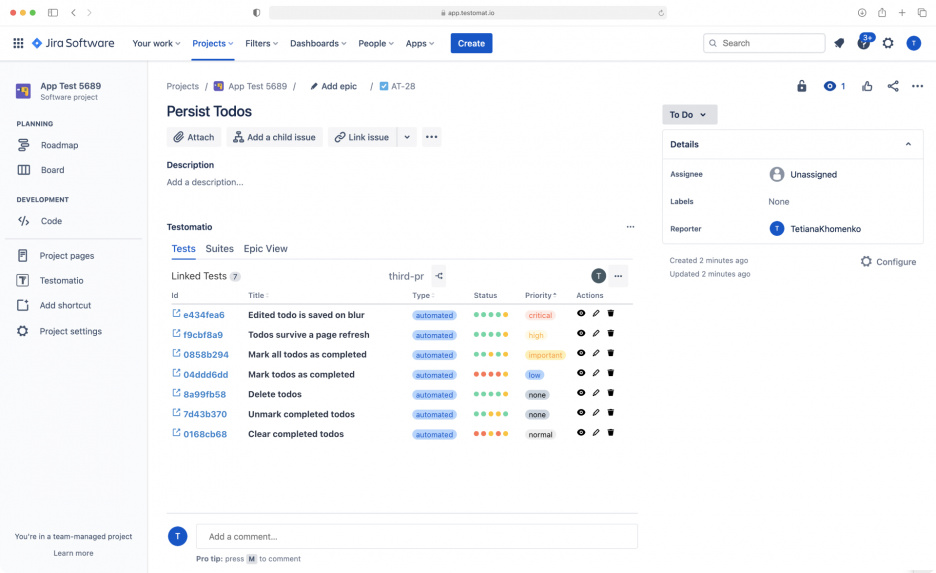 The easy to use interface does not require specialized training and it does not alienate you from the tools you are accustomed to. Bring your entire team together by using Jira as a test management tool.
Empower Agile software and testing teams. Include tests and requirements in Jira as a pattern. Build transparent folder and link structures to speed up test creation and test execution in Jira.
Test management web solution testomat.io is great for agile teams that are focusing on test design, execution, and test automation. Since testomat.io integrates into your Jira environment, agile teams that are familiar with Jira can start testing immediately. It lets users design, execute, and automate their tests in Jira. Test management system testomat.io also integrates with Confluence as well as continuous integration and automation tools.
offers the flexibility to manage any kind of automation strategy at scale.