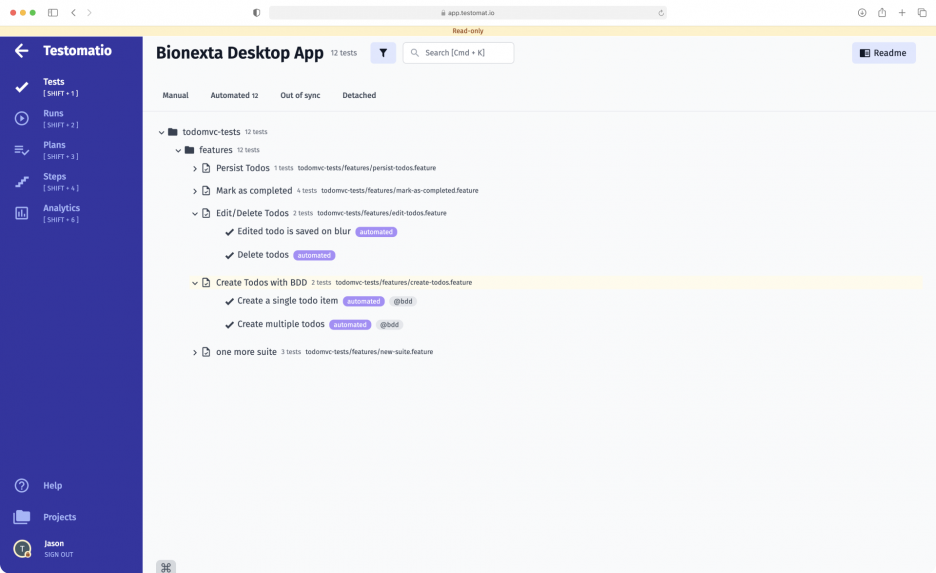 We are a company with a great background in testing services. And we know that the test team may need to provide read-only access to the project teammates. For example, it is intended for the Delivery Managers, Product Owners, Business Analysts or other members of the Agile team and stakeholders. We implemented Read-only user permission to test cases and some other test data for such cases. Also, not with burn paid seats. This feature is available in Professional and Enterprise plans.
What testing data are visible to stakeholders
Read-only users available test cases, including description, code, attachments and history. They can check execution results by viewing test Run Reports. Also, they can check Analytics.
This role restricts editing and deleting operations that the user can access as defined by the other roles Team Management feature. Thus it's safe. Project data are not displayed to third parties. Test cases are protected from unexpected changes.
Managing read-only user permission to test project and data
To provide read-only access just go to the Company Dashboard Settings and choose a read-only option for a particular user. Near provide possibility grant right of full access to the project.
After then, the test management app will display test data to added users in a read-only mode.